We've released FEC v3.12 on 12/02/2019. Here is what's new:
FEC now supports preserving revisions of Google Drive attachments.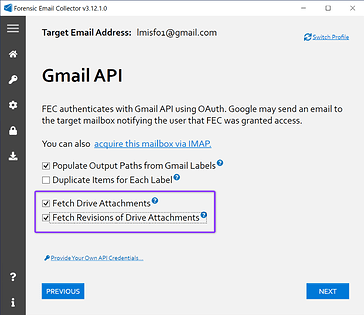 It is now possible to use Remote Authentication tokens for delegate access or impersonation in Exchange / O365 acquisitions.
Last encountered error, if any, is now displayed in FEC's user interface during acquisitions.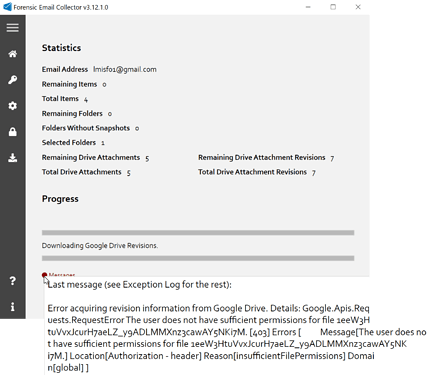 Exception and acquisition logs are no longer locked during the acquisition. This allows viewing the logs easily while the acquisition is in progress.
Added support for TLS 1.3 in IMAP, POP3, and SMTP connections.
Drive acquisition errors now provide more detail in the exception log.
Various other performance and UI improvements.