We've just released FEC v3.15 with a few improvements:
You can now adjust the number of results you would like to see when you preview in-place searches. The setting is in FEC's preferences: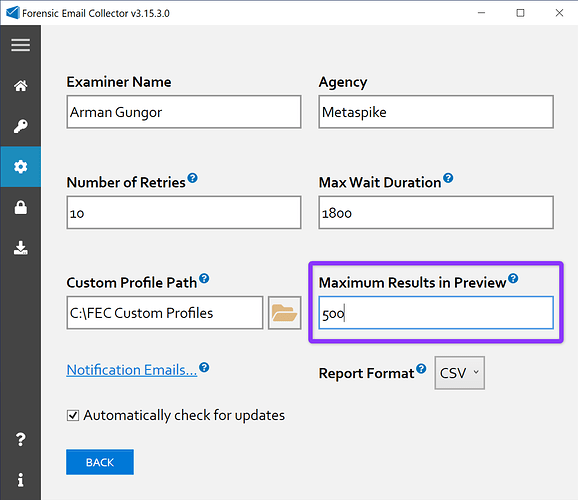 The change takes effect immediately. So, you could make the adjustment while you are in the middle of previewing results.
It is now possible to accept all certificates during an Exchange acquisition to work around servers with certificate issues. This was possible for IMAP, and we've now added the same functionality for Exchange: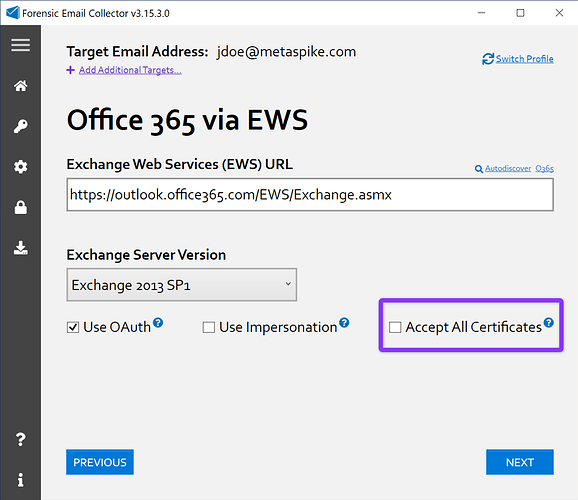 We have also added additional Exchange item types and made quite a few performance improvements. You can find the complete list of changes in FEC's changelog . The download links in the community have been updated to point to the latest version.