Some of our users reported having trouble creating App Passwords for Yahoo / AOL mailboxes. Specifically, they reported receiving a message that reads Sorry, this feature is not available right now! (see screenshot below).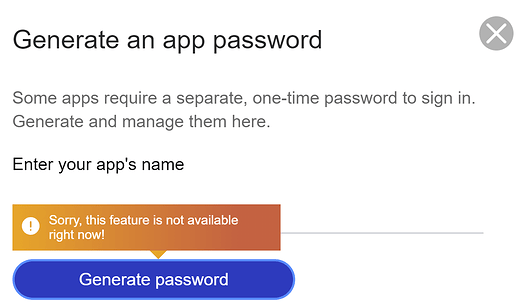 In our testing, we have found that the availability of the functionality on Yahoo's side depends, at least in some cases, on the web browser that one uses.
We've had success consistently using Microsoft Edge and Chrome (both without any security or ad block plugins—vanilla browser), but not using Brave even with the Brave shields being down.
Another user reported having success using Edge, but not when using Firefox or Chrome.
In summary, if you experience this issue, I suggest creating a new profile in Edge without any plugins and trying the process there.